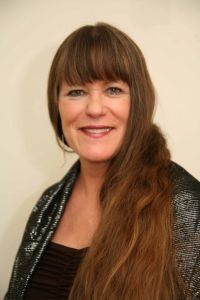 Welcome to Massage & Spinal Reflex Therapy (SRT)! If you're looking for a professional massage therapist, you've come to the right place. I received my Masters Certification in Spinal Reflex Therapy in 2011 from Dr. Frank Jarrell, Spinal Reflex Institute, Int., Durango, CO.
I Have 30 years of experience in massage therapy and am trained in a variety of modalities. My other areas of specialization include CranioSacral Therapy, Sports Massage, Corporate Massage (On-site) Chair/Table Massage), Pregnancy Massage and Hot-Stone Massage. I also incorporate Orthopedic Massage into my sessions as well as Active, Passive and Facilitated Stretching. You can click on the "Services & Rates" page to learn more about the various techniques I use in my work.
My vision and goals with clients are: Because SRT is the best advanced training that I have ever studied, I want to share my experience in facilitating health and wellness by incorporating neurological soft-tissue techniques that guarantee results, are predictable and dependable, relieve pain, increase flexibility & range of motion and even muscle strength. I accomplish this by combining a 1/2 hour SRT treatment, which is designed to stop acute and chronic pain and joint dysfunction by changing the nerve and even muscle strength, along with my massage therapy sessions.
Here are four of many testimonials regarding my work:
"I have been receiving Spinal Reflex Therapy treatment & massage for hip pain and stiffness from Maureen for appoximately seven months. My pain level has decreased significantly and the impact on my everyday life has been so welcome. Maureen is so determined and compassionate in helping me achieve more mobility and relief and I am so greatful to have found this therapy, and specifically, her." Mary Townsend-Sutton, Lafayette, CO, Retired Prgram Specialist, CO Dept. of Transportation
"Hi Maureen. I just wanted to let you know how much I appreciate all you have done for me. As a retired plumber I am in constant pain and desperate for relief since I also have 3 bulging discs. Nothing has helped me as much as the massage and SRT sessions I have received from you. From the beginning, you thoroughly explained everything to me and I know you have only my best interest at heart. I have no problem recommending you to others." Larry Meile, Lafayette, CO
"I am addicted to SRT as a part of my massage routine, twice a month. It's hard to explain, but during the session my mind seems to disconnect from everything and afterward I feel both mentally and physically refreshed." Marta Hamilton, Tri-athlete and Research Scientist, Boulder, CO
"I went into my session with Maureen with a torn Achilles, tight hamstrings and plantar fasciatis, and after a SRT treatment, my legs felt great and my hamstrings are now lengthened." Simon Martin, Marathon Runner, Austrailia
If you'd like to set up an appointment with me, click on "Contact Me" and send me a message. I will call you back to confirm the details of your appointment, and also answer any questions you might have. You will be in good hands with my 30 plus years of experience. I offer $10 off all first-time visits.
Thanks for visiting, and have a great day.